LASER MARKING & CUTTING & CLEANING & WELDING SOLUTIONS
MacLaser is a leading international laser manufacturer that can provide you with laser marking, cutting, cleaning and welding solutions. MacLaser's vision is to push the limits of laser technology and set new standards in the industry.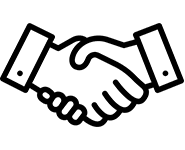 Our top priority is delivering outstanding solutions and a top-notch customer experience. We strive for excellence in every aspect and collaborate as a team to ensure every project's success.
MacLaser combines expertise, creativity and passion to lead in laser tech and drive innovation in manufacturing.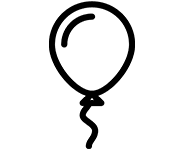 Our team thrives on challenges, collaboration, and self-improvement with a work hard, play hard mentality.
Dedicated to a sustainable future, we drive green technology development and eco-friendly initiatives in manufacturing.
Founded in 2008, MAC LASER is a pioneering high-tech company specializing in the development of laser marking machines and other laser processing equipment. 
Our extensive range of solutions includes laser marking devices, precision laser cutting devices, laser welding machines, laser cleaning devices, CCD positioning precision marking equipment, intelligent industrial manipulators, and customized non-standard assembly line automation for companies. We also offer CNC integration services to help companies optimize their production processes.
Seize the Laser Marking Advantage: Join us as a Strategic Distribution Partner!
At MAC LASER, we offer best-in-class industrial laser marking systems that are leaders in quality, durability and performance.
If you are considering a UV Laser Marking Machine for your products, especially glass products, UV Laser should be the first choice.
This is a complete guide to UV laser marking machine in 2023.So if you want to know:
Whether your own product is suitable for a UV laser marking machine
What is the difference between UV laser and fiber laser
Want to learn more about UV laser marking machines